A wristwatch inspired by the design of the first Carrera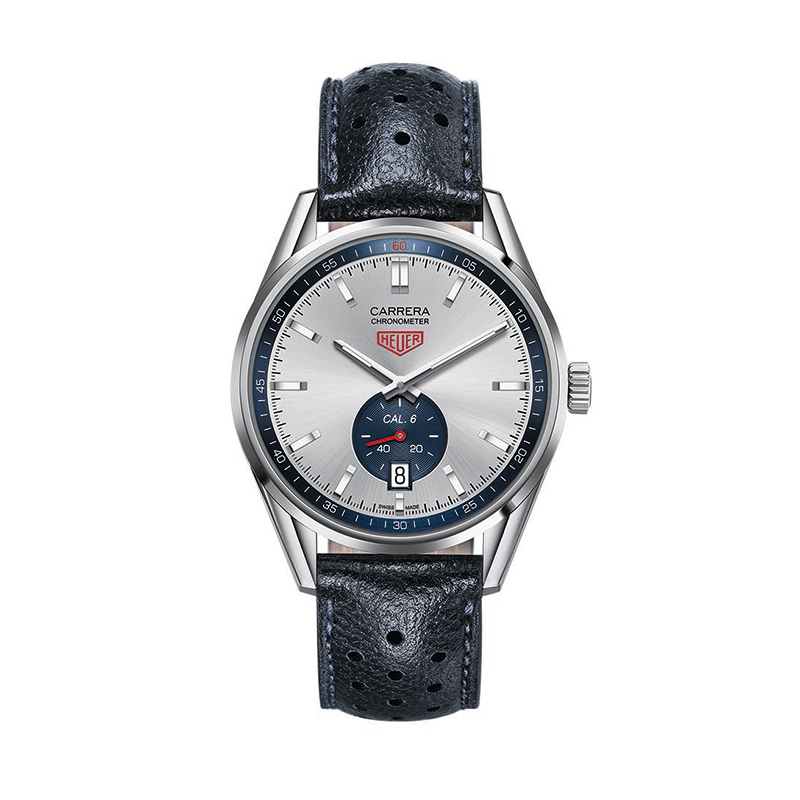 It is said that TAG Heuer obtained a catalog from High Times, a former wristwatch manufacturer, and was strongly impressed by the images of the first Carrera shown in the catalog. So TAG Heuer developed a wristwatch inspired by the design of the first Carrera, and the Carrera Calibre 6 WV5111.FC6350 is said to have been born.
A Traditional Style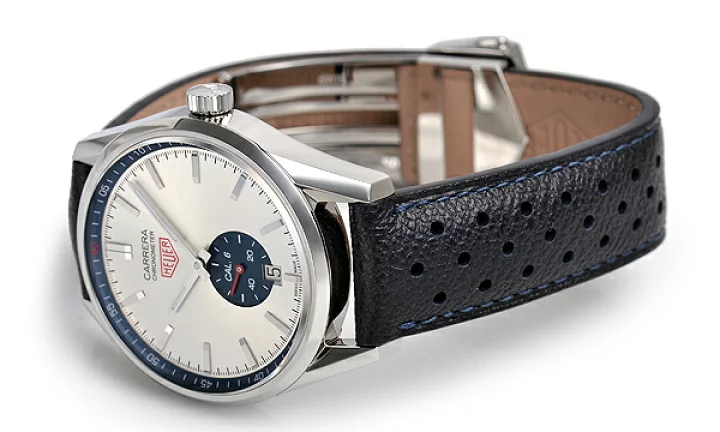 A vintage-inspired model from TAG Heuer's iconic Carrera collection. The sunrayed silver dial, blue-colored case perimeter and small seconds, and the red-colored vintage logo sitting at the 6 o'clock position give it a classic look. The case is made of stainless steel and finished with a black leather strap. Overall, the watch has a sophisticated, sporty look and reflects the traditional TAG Heuer style.
The Reliable (Caliber 16)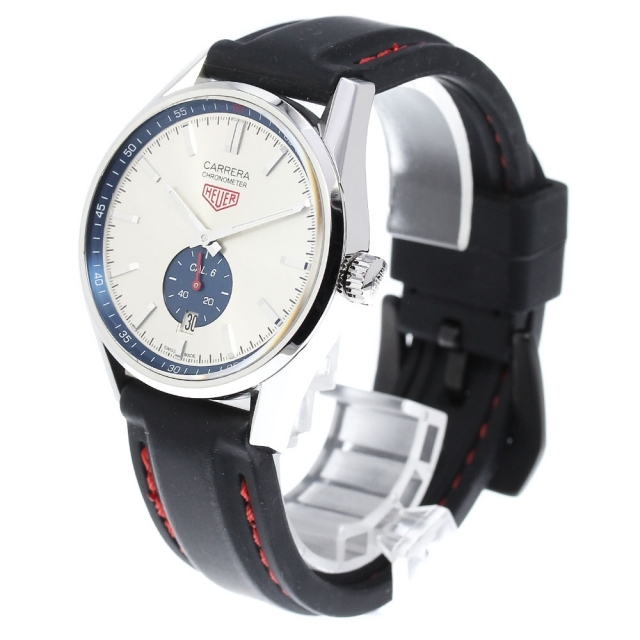 The Carrera Calibre 6 WV5111.FC6350 is powered by TAG Heuer's exclusive Calibre 6 movement. This movement operates at a frequency of 28,800 vibrations per hour and has an automatic winding function. Designed for precision, the Caliber 6 is highly tuned to maintain the accuracy and stability of the second hand. The movement also features a date function and is one of the most reliable of all TAG Heuer watches.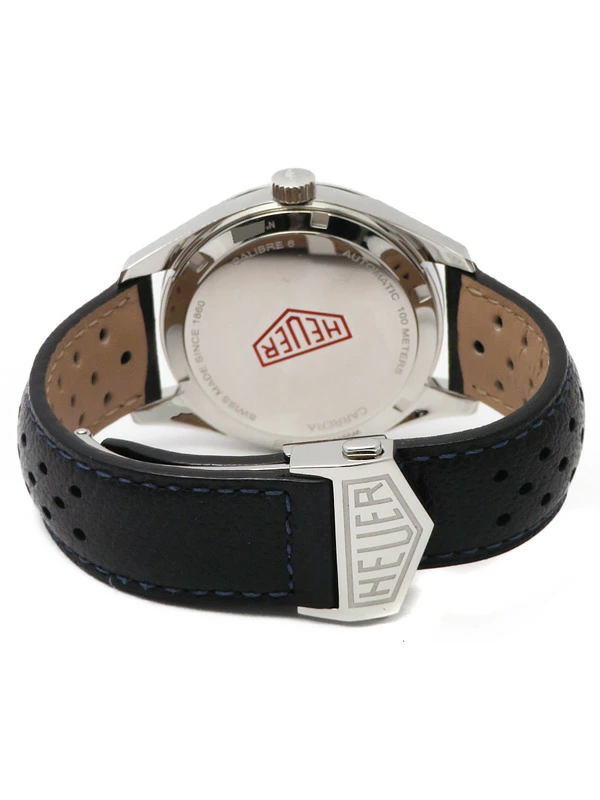 If you are interested in this watch, please pick it up and take a look at it in the store!
At BROOCH Watch Repair Studio, we not only offer overhauls (disassembly and cleaning), polishing (case and band), and exterior polishing, but also battery replacement, frame adjustment, spring replacement, band replacement, and all other types of repairs and work. Rolex, Omega, Tag Heuer, and other foreign watches are also welcome! In addition to repairs, we also sell antique watches, leather belts, and belt orders. Please come to BROOCH Watch Repair Studio when you need a belt replacement or purchase an antique watch. If you have a watch that was given to you by a loved one, a watch that has a special meaning to you, or if you have a problem with your watch, please visit BROOCH Watch Repair Studio. Please feel free to contact us for a consultation.