【TAG HEUER A luxury watch brand representing Switzerland
TAG Heuer is one of the luxury watch brands representing Switzerland and was established by Edouard Heuer in 1860. TAG Heuer watches are supported by people all over the world for their high precision and beautiful design. TAG Heuer also focuses on the field of sports, serving as the official timer in motor sports, golf, and other competitions.
Sporty And Dynamic Design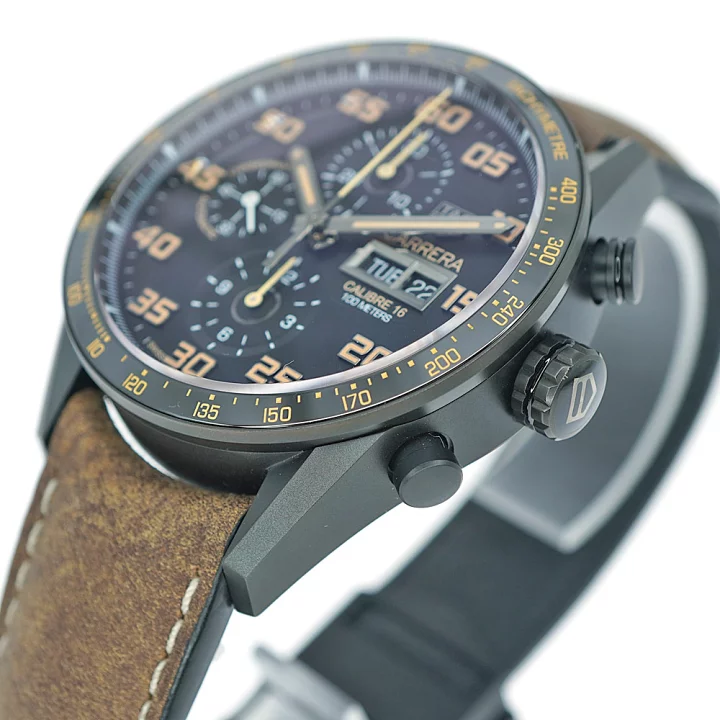 The Carrera Calibre 16 Black Opaline is one of the most popular models in TAG Heuer's flagship Carrera lineup. The sporty and dynamic design of the Calibre 16 Black Opaline is characterized by its black opaline dial, which shows different expressions depending on the angle of the light. 43mm racing-inspired black titanium chronograph, with a black titanium bezel and ceramic bezel, is a perfect match for the Calibre 16 Black Opaline. The stylish black of the dial and ceramic bezel is perfectly balanced by the warm brown of the calf leather strap. The size of the watch, 43 mm in diameter and 16 mm thick, also strikes the perfect balance between not too big and not too small.
High Performance Caliber 16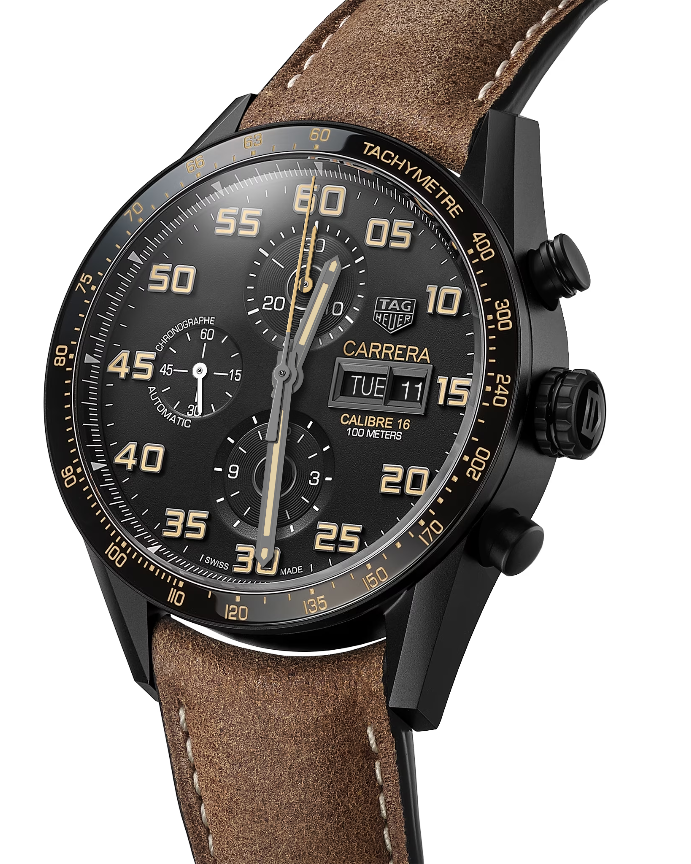 The watch is equipped with the high-precision Caliber 16, a self-winding movement with chronograph functions and a date display. The power reserve is approximately 42 hours, long enough for everyday use. The black leather strap comes with a stainless steel tailstock for a comfortable fit. With a design that is easy to match with casual attire, this watch can be used in a wide range of situations.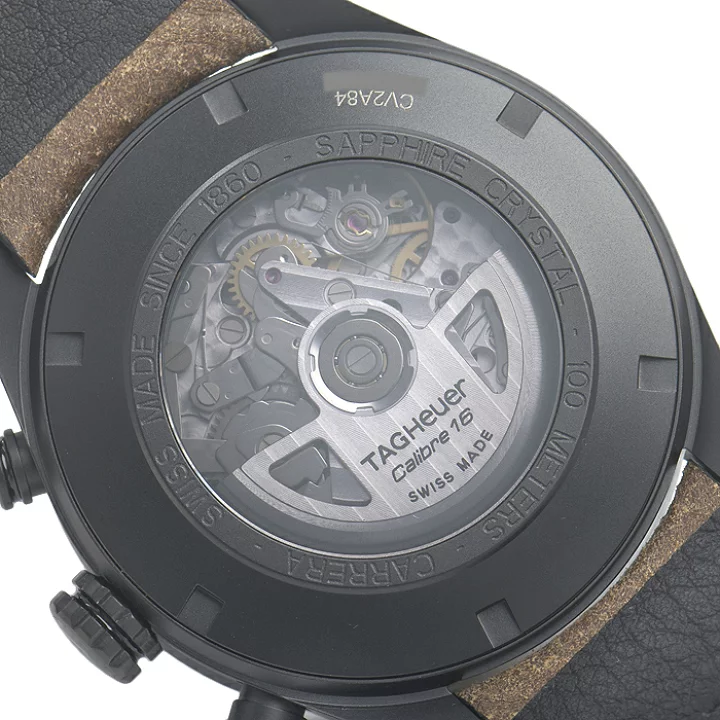 If you are at all interested in this watch, please take it to a store and have a look!
At BROOCH Watch Repair Studio, we not only offer overhauls (disassembly and cleaning), polishing (case and band), and exterior polishing, but also battery replacement, frame adjustment, spring replacement, band replacement, and all other types of repairs and work. Rolex, Omega, Tag Heuer, and other foreign watches are also welcome! In addition to repairs, we also sell antique watches, leather belts, and belt orders. Please come to BROOCH Watch Repair Studio when you need a belt replacement or purchase an antique watch. If you have a watch that was given to you by a loved one, a watch that has a special meaning to you, or if you have a problem with your watch, please visit BROOCH Watch Repair Studio. Please feel free to contact us for a consultation.