TAG Heuer CARRERA Calibre 16 Chronograph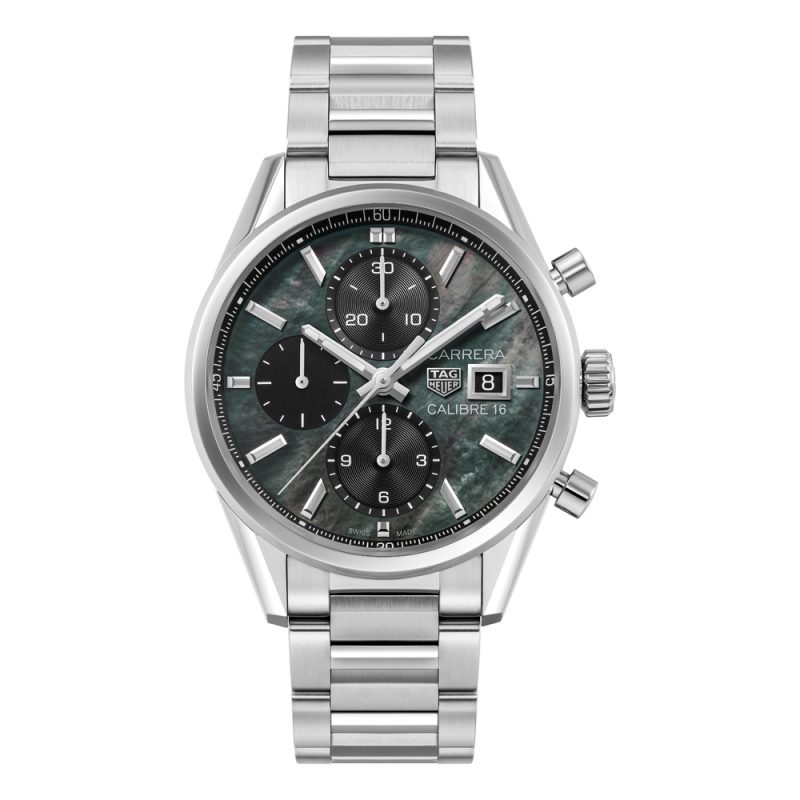 The TAG Heuer CARRERA Calibre 16 Chronograph is equipped with an in-house movement, the Calibre 16, which is highly accurate and reliable. In addition, it is equipped with a chronograph function for time measurement. The stainless steel case and bracelet and sapphire crystal windshield give the watch a luxurious and durable feel. This watch can be used in a wide range of situations, from business to casual occasions. Furthermore, it is a very rare and unique piece as it is limited to 500 pieces in Japan.
Natural shell (mother-of-pearl)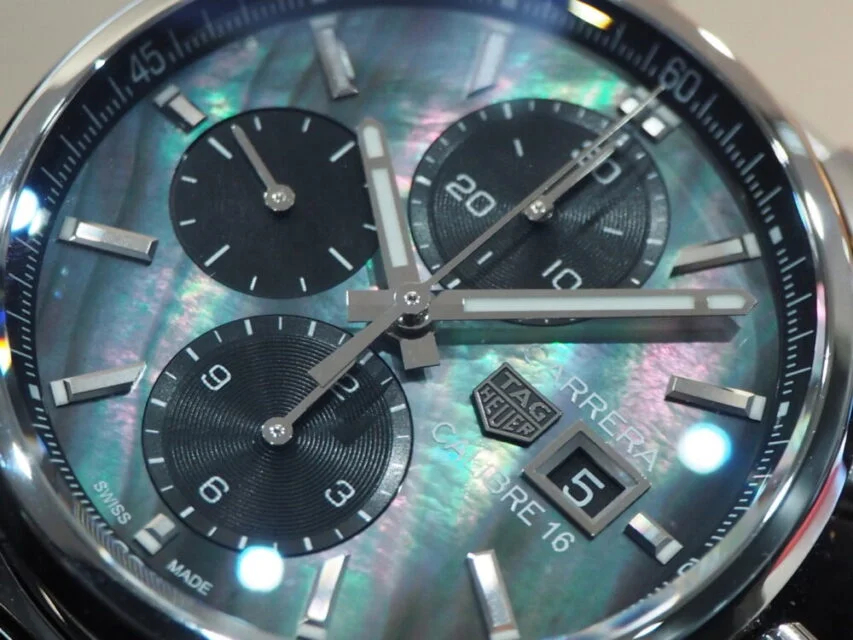 The most attractive feature is the coloring of the dial. Natural mother-of-pearl shells are treated with a black finish to give the watch a masculine and powerful look. You will also enjoy the various colors that change depending on the refraction of light! The black mother-of-pearl dial, which changes its expression depending on the angle, has a gorgeous and elegant design with silver bar indexes and a black in-dial setting. It is very rare, luxurious and special.
Caliber 16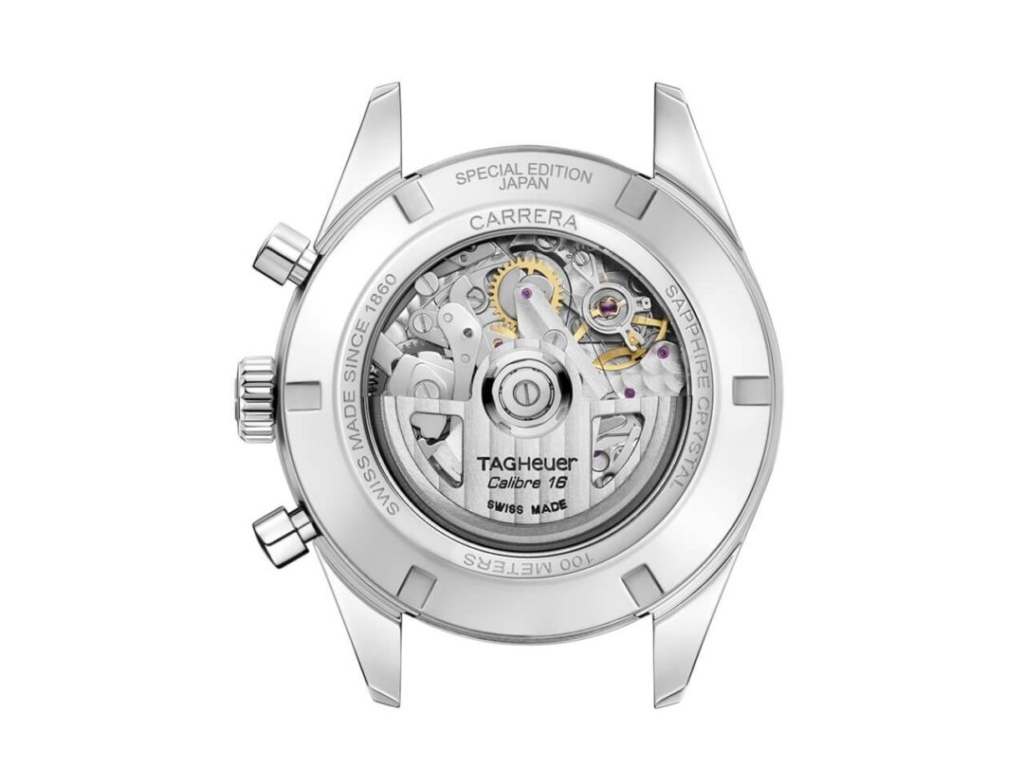 Caliber 16 is a watch movement (internal mechanism), one of the self-winding movements produced by the Swiss luxury watchmaker Tag Heuer. The Calibre 16 is basically based on the ETA/Valjoux 7750 movement, which TAG Heuer has modified in its own way. It is highly accurate and reliable, and is used in many TAG Heuer watches. Another feature of this watch is that it has a chronograph (stopwatch) function.
If you are at all interested in this watch, please pick it up in a store and have a look!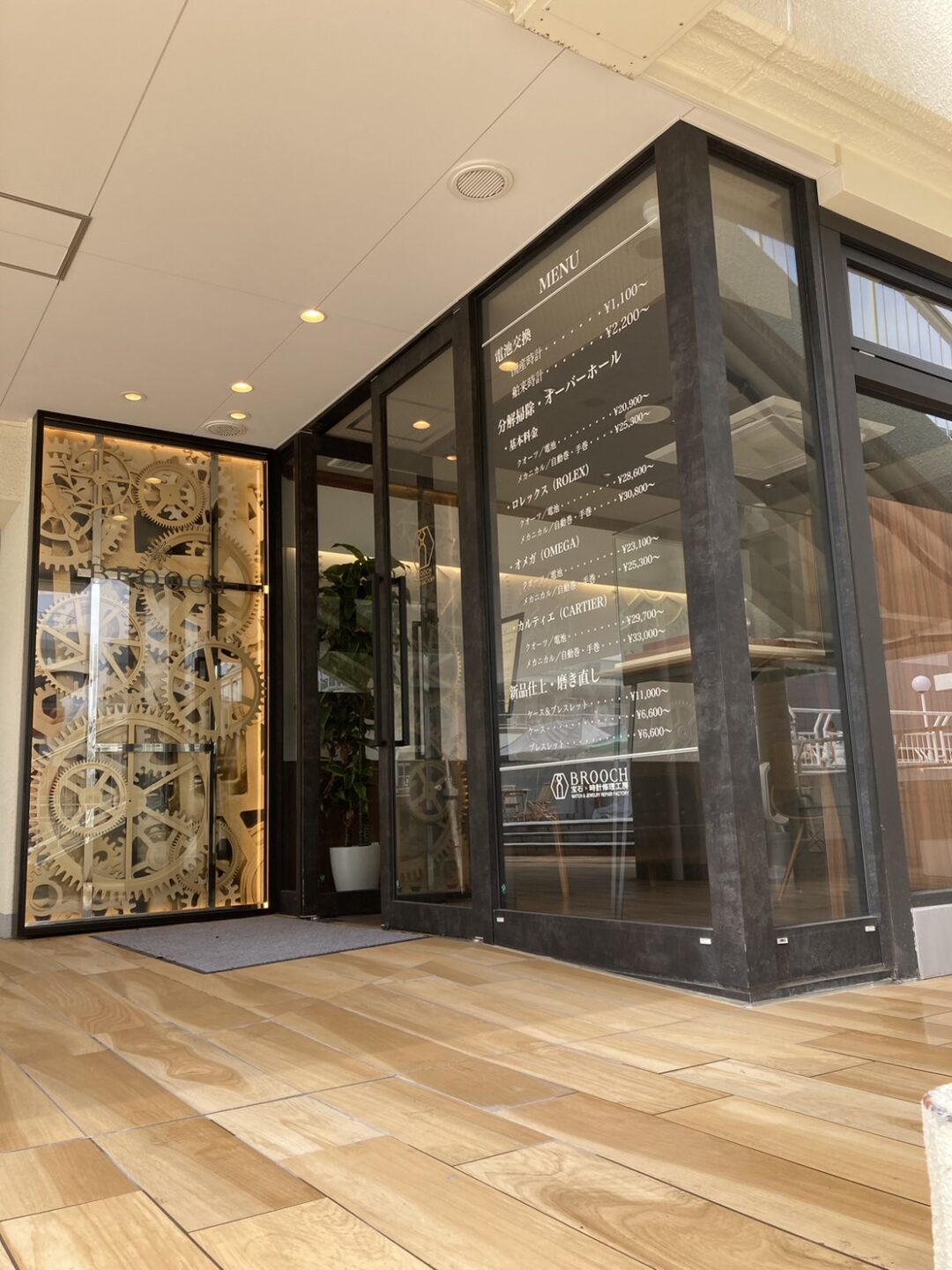 At BROOCH Watch Repair Studio, we not only offer overhauls (disassembly and cleaning), polishing (case and band), and exterior polishing, but also battery replacement, frame adjustment, spring replacement, band replacement, and all other types of repairs and work. Rolex, Omega, Tag Heuer, and other foreign watches are also welcome! In addition to repairs, we also sell antique watches, leather belts, and belt orders. Please come to BROOCH Watch Repair Studio when you need a belt replacement or purchase an antique watch. If you have a watch that was given to you by a loved one, a watch that has a special meaning to you, or if you have a problem with your watch, please visit BROOCH Watch Repair Studio. Please feel free to contact us for a consultation.