A Timeless Masterpiece
Grand Seiko has always been known for producing some of the most exceptional and luxurious timepieces in the world. And the Grand Seiko SBGX341 is no exception. This timepiece has been designed and crafted with the highest attention to detail, resulting in a watch that is not only incredibly accurate but also breathtakingly beautiful. In this article, we will delve deeper into the features and design of the Grand Seiko SBGX341 and explore what makes it a timeless masterpiece.
Craftsmanship and Precision
The Grand Seiko SBGX341 is equipped with a Caliber 9F62 quartz movement, which is known for its accuracy and durability. The movement is handmade by skilled craftsmen, with each part individually assembled and tested. The result is a movement that is not only incredibly accurate but also has a long lifespan.In addition to its exceptional movement, this watch is also features a high-quality stainless steel case that has been polished to a mirror finish. 
A Perfect Blend of Style and Functionality
The Grand Seiko SBGX341 is not only a precise and accurate timepiece but also a work of art. Its classic and elegant design makes it a perfect accessory for any occasion, while its high-quality materials and craftsmanship ensure its longevity. The watch's white porcelain dial is complemented by silver hour markers and hands, creating a timeless and understated look. The Grand Seiko SBGX341 is also water-resistant up to 100 meters, making it suitable for a variety of activities, including swimming and snorkeling. 
In conclusion, the Grand Seiko SBGX341 is a true masterpiece in every sense of the word. It combines exquisite craftsmanship with high-precision quartz technology to create a timepiece that is not only accurate but also aesthetically pleasing.  If you're in the market for a high-quality luxury watch, the Grand Seiko SBGX341 is definitely worth considering.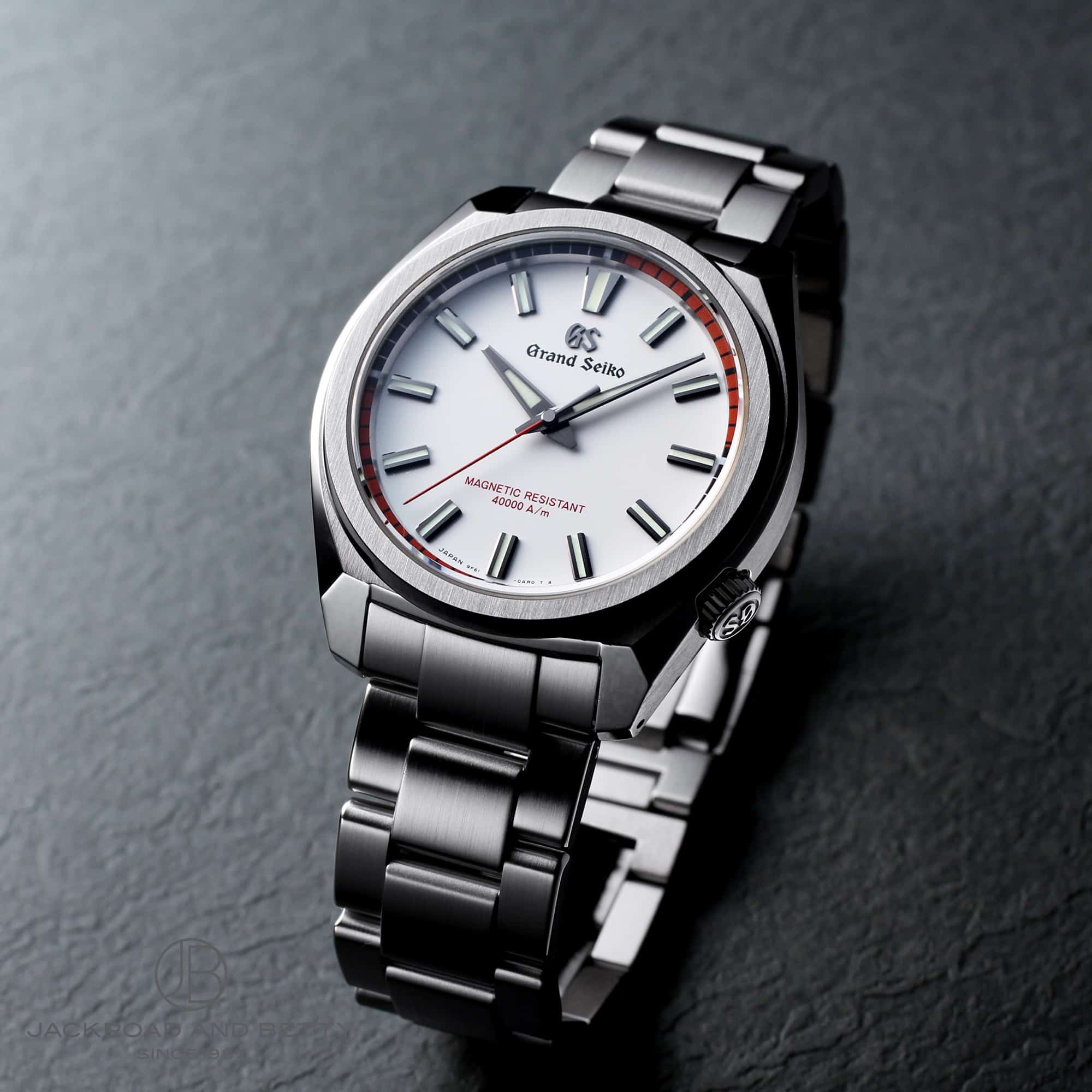 At BROOCH Watch Repair Studio, we not only offer overhauls (disassembly and cleaning), polishing (case and band), and exterior polishing, but also battery replacement, frame adjustment, spring replacement, band replacement, and all other types of repairs and work. Rolex, Omega, Tag Heuer, and other foreign watches are also welcome! In addition to repairs, we also sell antique watches, leather belts, and belt orders. Please come to BROOCH Watch Repair Studio when you need a belt replacement or purchase an antique watch. If you have a watch that was given to you by a loved one, a watch that has a special meaning to you, or if you have a problem with your watch, please visit BROOCH Watch Repair Studio. Please feel free to contact us for a consultation.